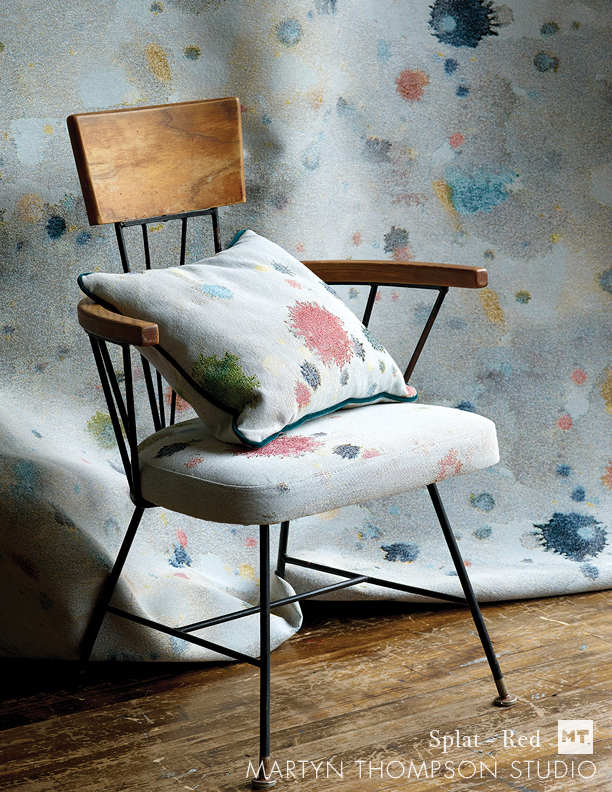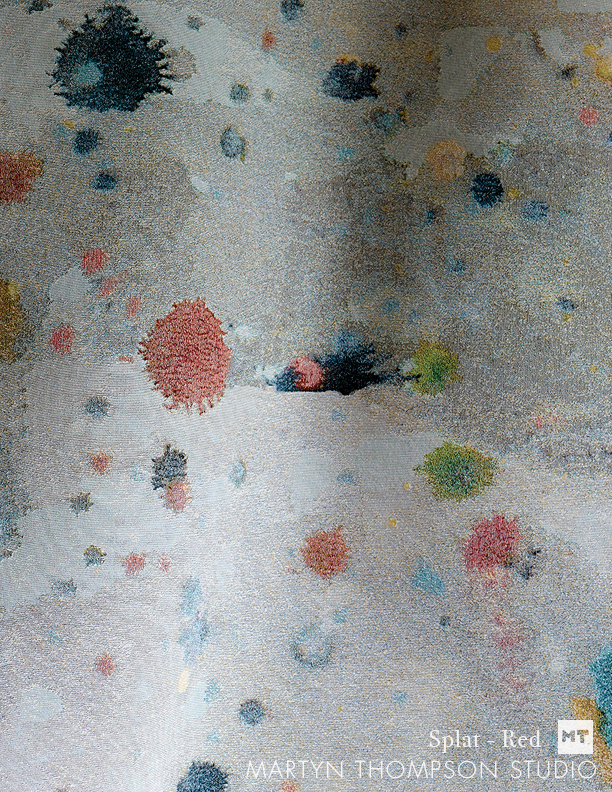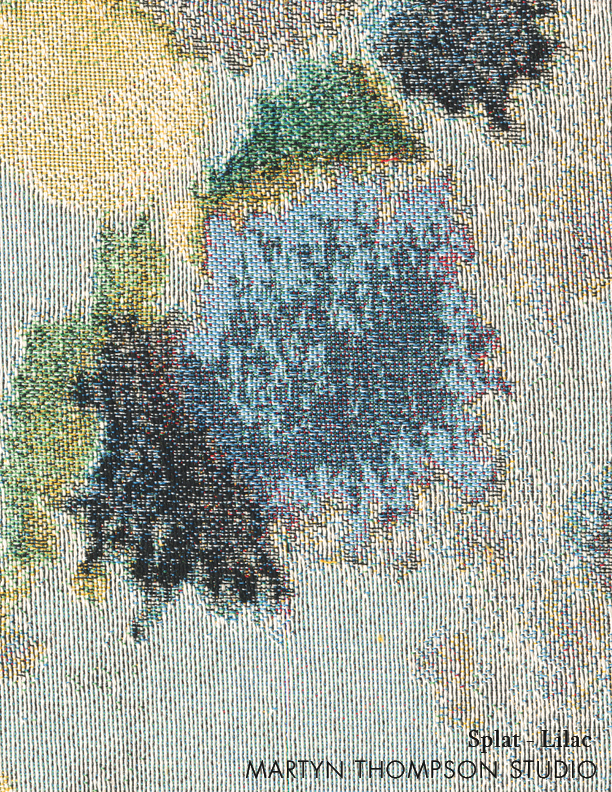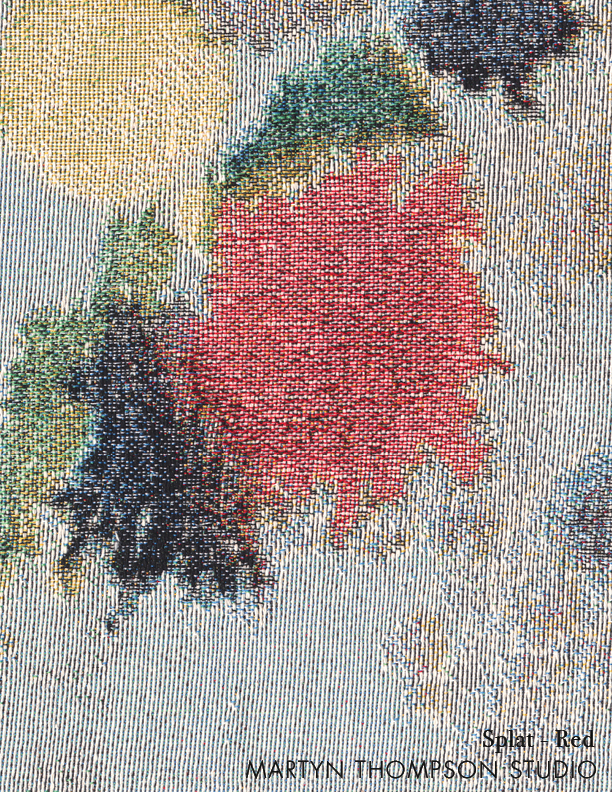 More Yardage from THE ACCIDENTAL EXPRESSIONIST collection
SPLAT
Evoking the haphazard beauty of the painter's studio, this large scale repeat is full of paint splashes, splats and spills. A cool, neutral background is punctuated by softly colored paint splatters in this lively accent fabric.
Sold in yardage to be used across numerous applications, including soft furnishings, textile wallcovering or upholstery.
SPECIFICATIONS
Jacquard Tapestry
Colorways: Red LD, Lilac LD
Wide Width: 64"
Repeat: 6 Yards
Content: 100% cotton
Country: USA
Collection: The Accidental Expressionist
ORDERS
For fabric inquiries please contact the studio at: info@martynthompsonstudio.com
or visit the MARTYN THOMPSON STUDIO showroom.