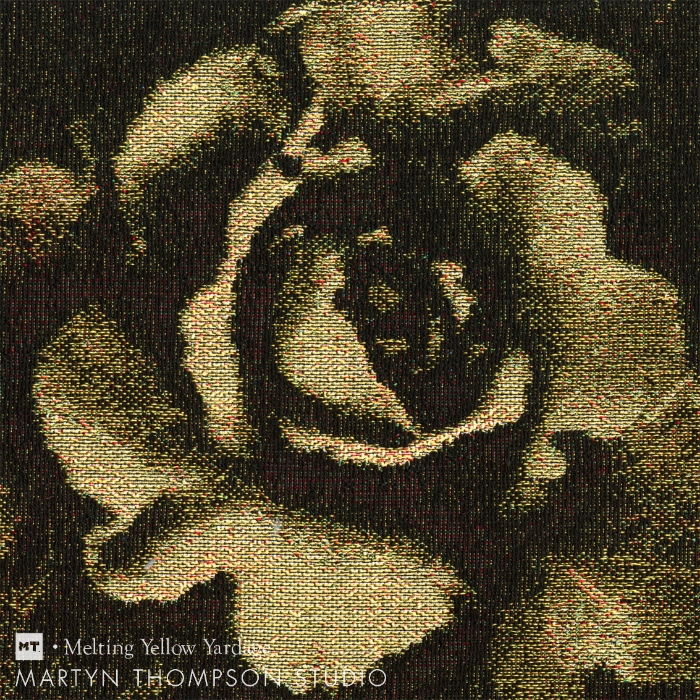 MELTING YELLOW YARDAGE
The delicate petals of the ample Cabbage Rose that grace this flowery Jacquard tapestry fabric caught Martyn's eye while shooting on a rooftop garden in Los Angeles. The image was printed and re-photographed at night by flash light before being manipulated both by hand and other studio means.
The resultant inky bloom has been translated into a tapestry fabric on a Jacquard Weave Loom. Quite the journey for this flower, known for its purity of scent.
SPECIFICATIONS
Jacquard Tapestry
Width: 65"
Repeat: Vertical 6 1/2"/ Horizontal 6 1/2"
Content: 100% cotton
Country: USA
Collection: Cezanne's Shadow
ORDERS
For fabric or pillow inquiries please contact the studio at: info@martynthompsonstudio.com