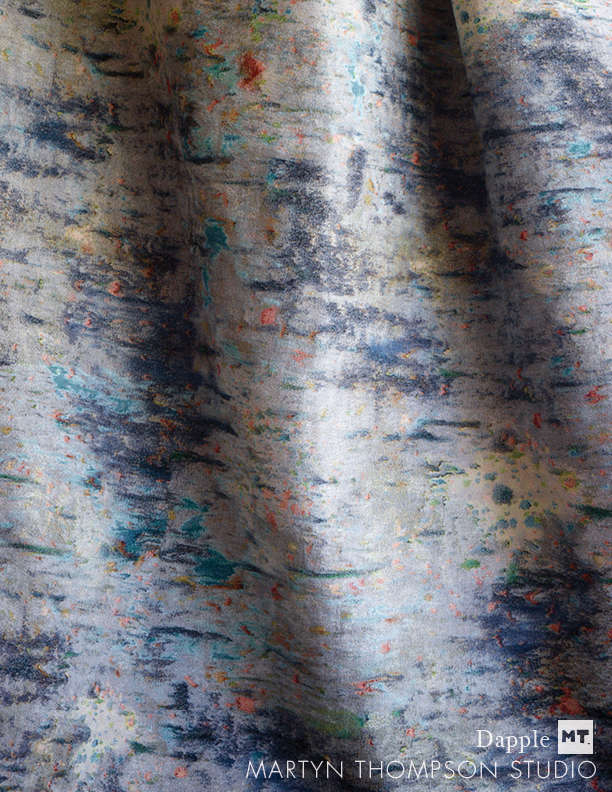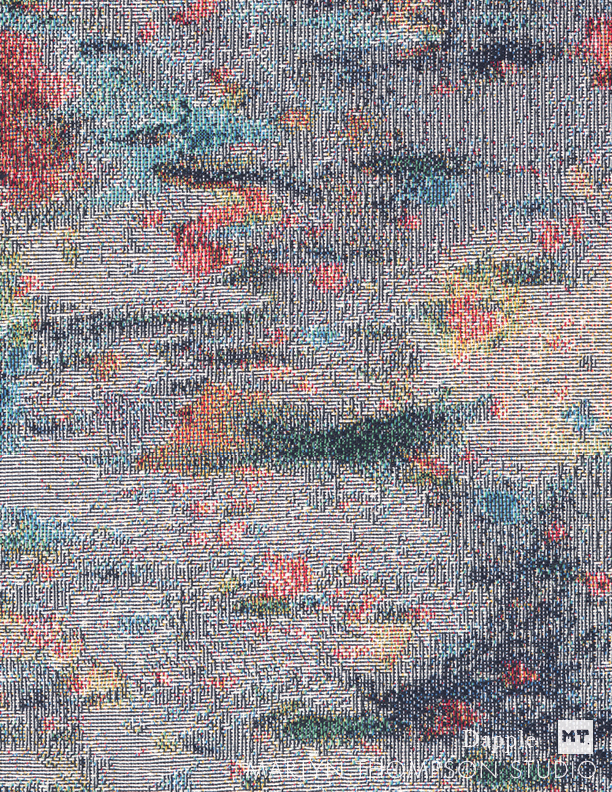 More Yardage from THE ACCIDENTAL EXPRESSIONIST collection
DAPPLE
Streaks of paint run down the face of this fabric, resulting in Dapple, a design of delicate shades that seep into one another.
Sold in yardage to be used across numerous applications, including soft furnishings, drapery, wall treatments and upholstery.
SPECIFICATIONS
Jacquard Tapestry
Colorways: Dapple HD
Wide Width: 64"
Repeat: 3 Yards
Content: 100% cotton
Country: USA
Collection: The Accidental Expressionist
ORDERS
For fabric inquiries please contact the studio at: info@martynthompsonstudio.com
or visit the MARTYN THOMPSON STUDIO showroom.